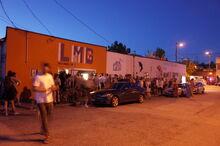 Little Mountain Gallery is the home of Weird Owl and the home of the Weird Al Karaoke show in Vancouver, BC.
Weird Owl has previously said that he's lived in the gallery for many years, but has also said that he lives in the forest.
Many fans agree that Weird Owl must spend part of the year at Little Mountain and then migrate to the forest in the winter.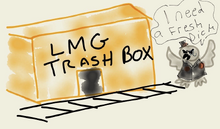 Many owls migrate instead of hibernating such as the short ear owl, the flammulated owl and the northern saw-whet owl.
Weird Owl briefly shared the space with his roommate, Mister Tiddlywinks.
Community content is available under
CC-BY-SA
unless otherwise noted.